WiGi Atlantean Pearl White Frame with Gold Metal Castings Luxury Glasses
Price in reward points:

69800
Availability:

In Stock (30)

Brand:

WiGi Moda

Model:

WIGI-WGJG8PWG

Reward Points: 698
The J Series Luxury Glasses
- Inspired by Atlantis
The design concept of the WiGi J Series is based on the lost continent of Atlantis. The existence of Atlantis has been controversial. Some people think no such place ever existed. Others believe it was a highly developed ancient city which into the Atlantic ocean after some form of global catastrophe. If Atlantis really existed, such a highly civilized ancient must have their own symbols and traditional designs. The designs of WiGi J. Series are inspired by this mysterious ancient city. Follow us, let's explore this mysterious continent.
High Quality Hand Made Glasses Frame
Our glasses are designed by adopting gold-gilded casting matched up with high-quality panel and manually embedding the casting into the bipods, so as to manifest the stereoscopic representation of the entire graphic sense. Our glasses comprise of spectacles and sunglasses. Spectacles can be worn at ordinary times, otherwise the plano lens can be removed to give more sense of fashion to wearing. Polaroid advanced polarized lenses are adopted for sunglasses. The Polaroid polarized lens is a particular kind of filtering lens which can filter the reflected light as a result of water surface, moisture or road and moist sand under the sunshine. It is a thin lens made of synthetic resin and synthesized out of seven slices: The outermost two slices are superhard wearing layers, the second and sixth slices are breakage-proof strengthened layers, the third and fifth slices are layers for ultraviolet filtration, and the middlemost slice is the layer for polarized light filtration. The integral construction is sophisticated and unique.
We accept VIP customization and launch a limited edition design irregularly to meet the greatest needs of customers, and you can contact us for more details. We'll do our best to meet your Luxury demand.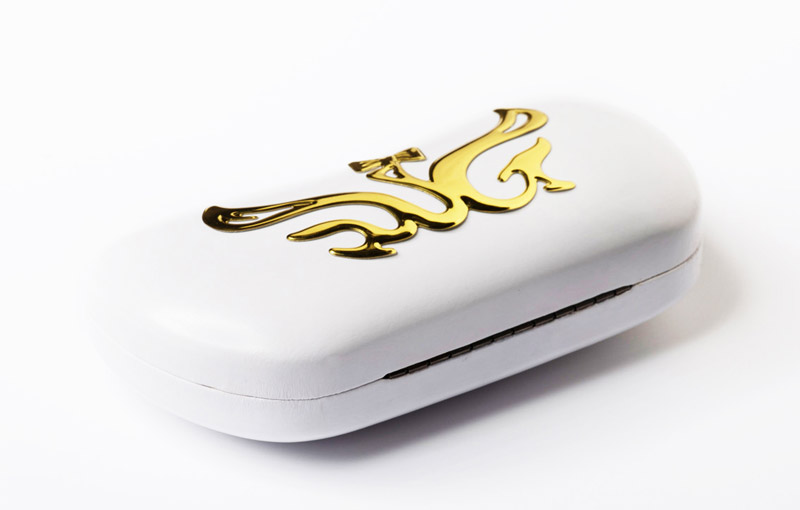 Country/Region of Manufacture
Made in
Italy
Stock Status
Location
USA